Southeast Asia's eCommerce landscape is set for an explosive growth as the popularity of online marketplaces like Alibaba, Uber and Airbnb continue to reach an all-time high. With revenues expected to grow by twofold in 2020, it's no surprise why everyone wants a piece of the market.
Clearly, building a marketplace from scratch is tough. Operating and making the business model work is even tougher. That's why we've strategically partnered with Arcadier, the first Marketplace-as-a-Service (MaaS) company in Asia that lets businesses turn their marketplace ideas into reality with no coding expertise required. Through the partnership, users of Arcadier Marketplaces can now utilize PesoPay to provide sellers with the facility to accept payments online straight from their storefront pages.
Connect Buyers & Sellers Nationwide
Lauded as the Shopify for marketplaces, Arcadier delivers off-the-shelf marketplace solutions for businesses of any size, enabling commerce between buyers and sellers anywhere in the world. And the best part of it? Arcadier can easily support different types of business models from service bookings, retail & goods, rental services and many more.
Founded in 2013 and with offices in the Philippines, Singapore, and Australia, Arcadier continues to empower more than 2,500 online marketplaces such as Trendlistr, SnapSquad, BakersFirst and so much more from across the globe.
Beyond Standard Marketplace Solutions
Arcadier Marketplaces offers everything you need to build a fully functional multi-vendor website for less than US$100 per month – customizable storefront templates, shopping cart integrations, a custom domain, google analytics, multi-lingual support, and more.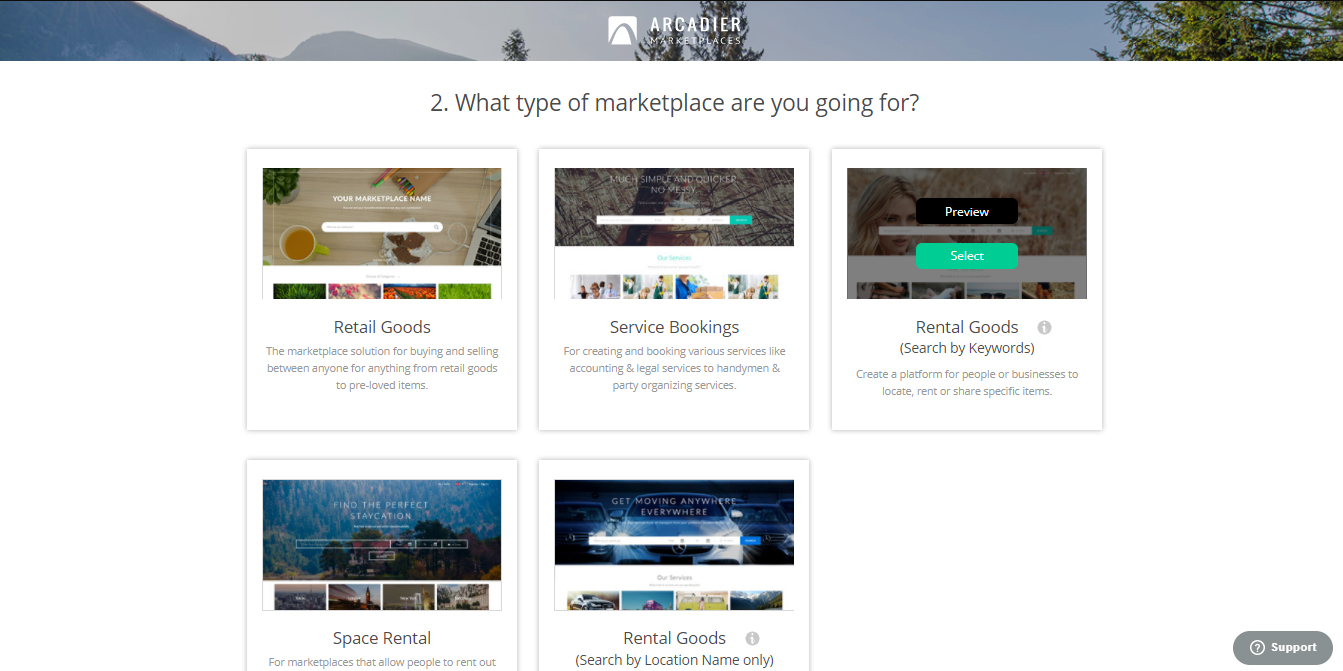 But what really makes Arcadier ahead of any other solution are its unique features like the private marketplaces, social logins, ratings & reviews, flexibility to edit both CSS and Javascript code (allowing further customization on any existing template), and the freedom to integrate your preferred payment service providers. In addition to Stripe and Paypal, Philippine-based businesses.